Scheduling a meeting is very easy with Dead Simple Screen Sharing. I will show you how to schedule a meeting in simple 3 step process
Step 1: Sign Up for Free Account.
Sign Up for a free account on Dead Simple Screen Sharing. To signup just click on the "share your screen now" button that will take you to your meeting room.
In the meeting room on the top right-hand side there is a signup button, for reference please see the picture below: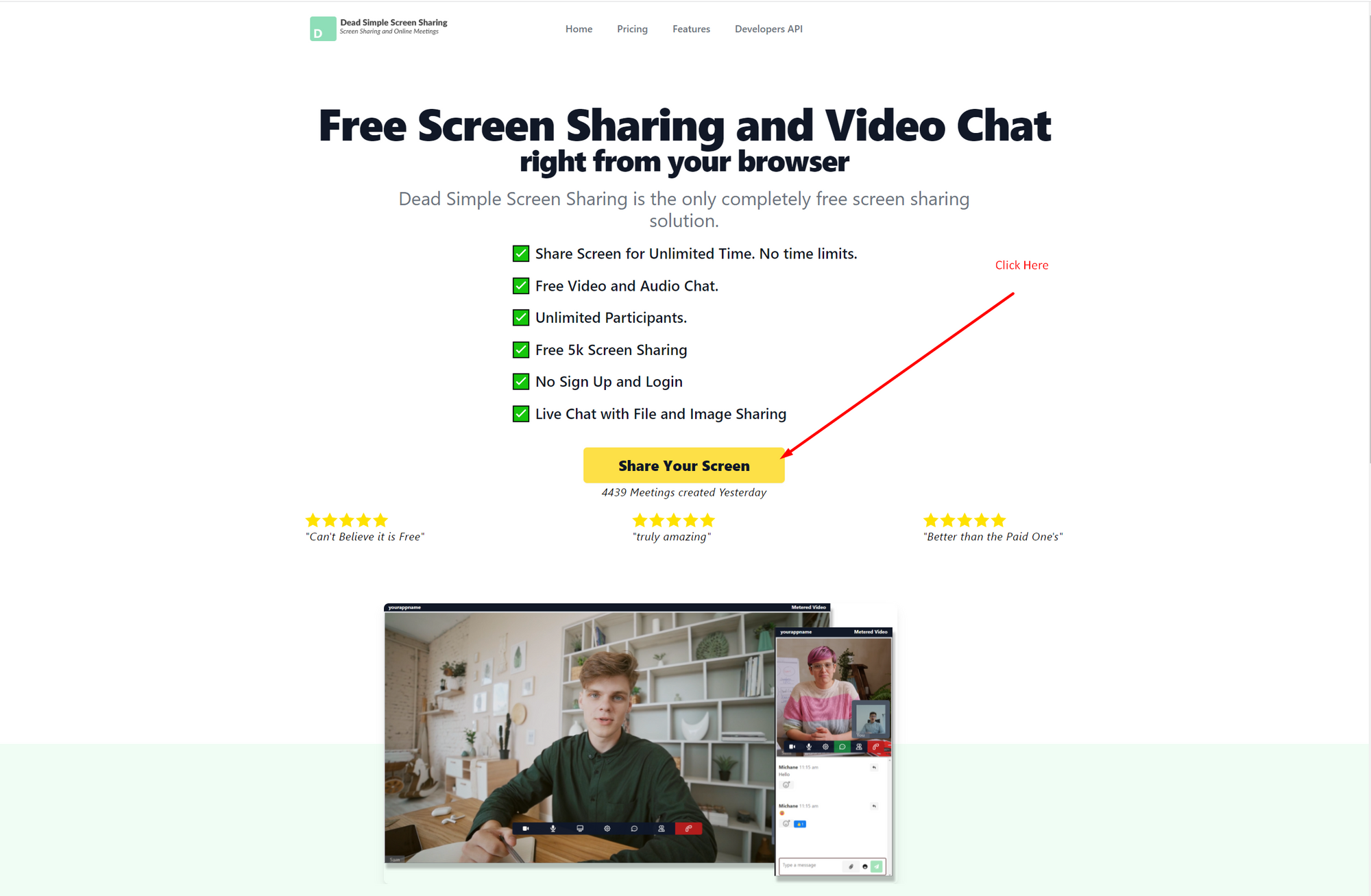 Step 2: Go To the Dashboard
Once you have Signed Up (or logged in ) that signup button will change to Dashboard button. Click on it and it will take you to the Dashboard.
Dashboard page will look like the image below: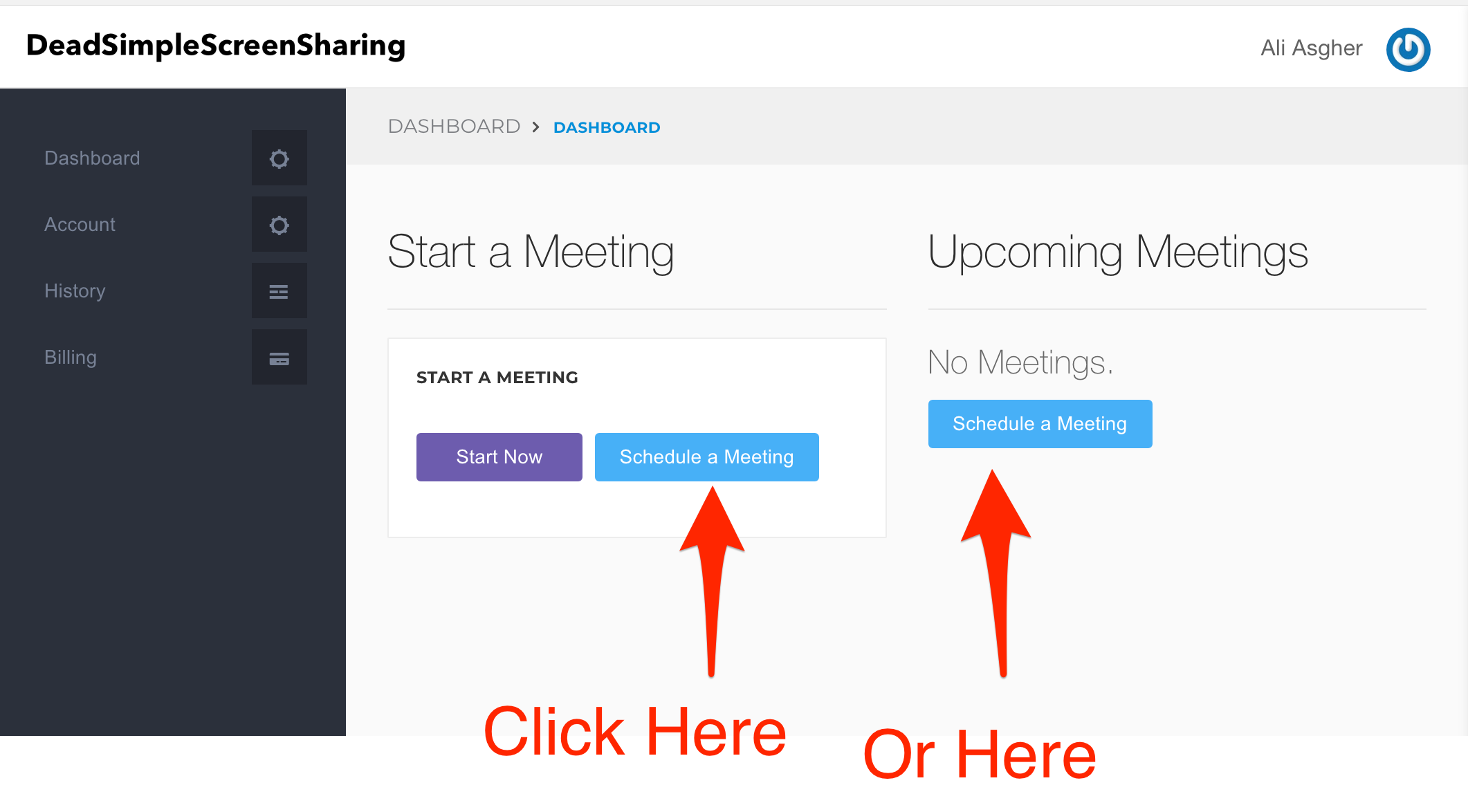 Step 3: Schedule a Meeting
On the Dashboard Click on Schedule a Meeting Button. A schedule a meeting Dropdown will come up where you can fill up the form Like: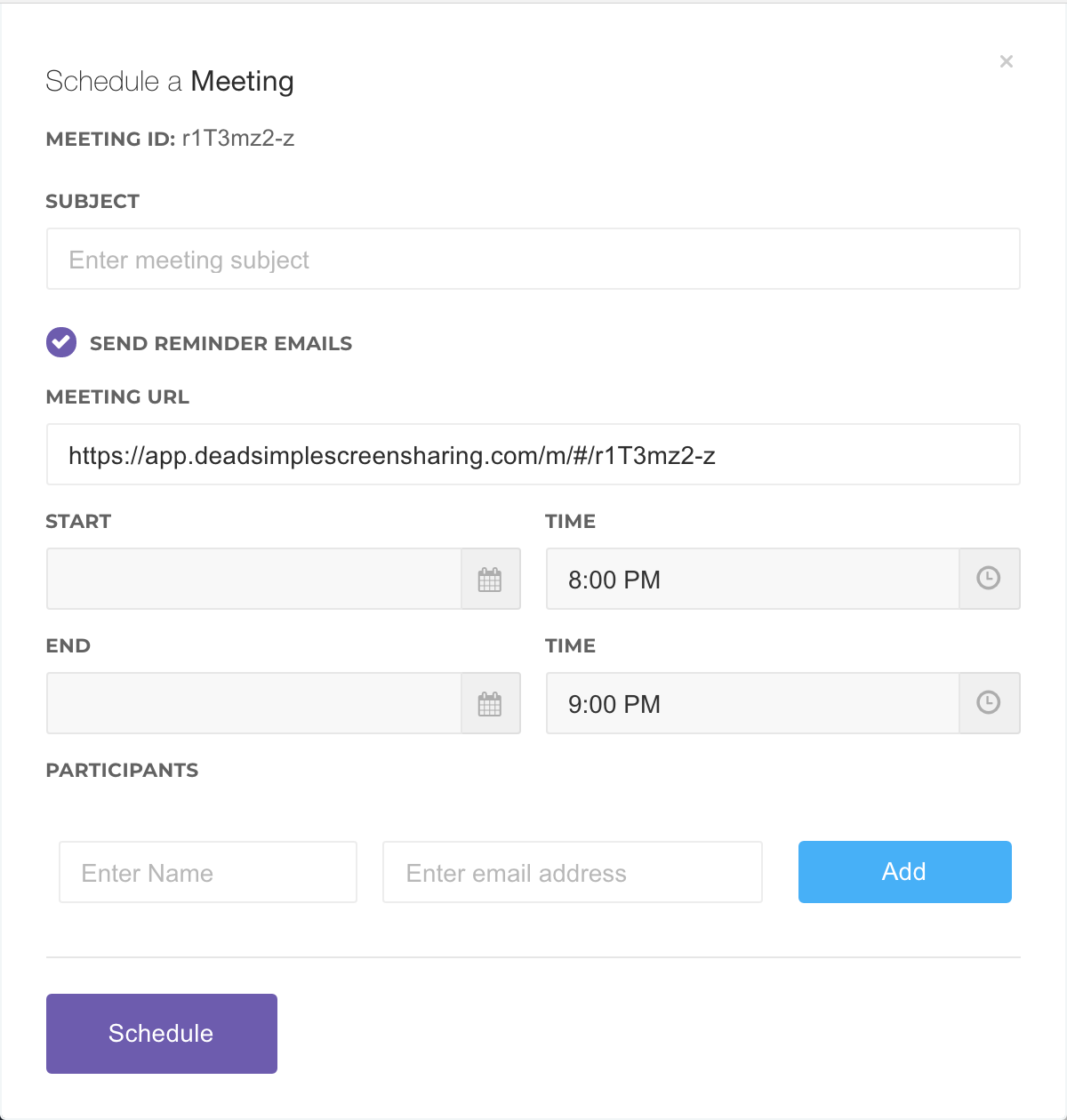 Enter the subject of the meeting: What is the meeting for
Do you wish to receive reminder emails before the meeting
what will be the meeting URL: You can give this meeting URL to meeting participants and when they click on at the scheduled time, they will be able to enter the meeting.
Or
You can enter their names and email addresses and click on the Add button to add them (you can add as many participants as you wish) and Dead Simple Screen Sharing will send them an email with the meeting URL.
You can set the start and end dates as well as the time of the meeting from the scheduler.
When you are done, review if everything is right and click on the Schedule button and a meeting will be scheduled.
This is how you schedule a meeting with Dead Simple Screen Sharing, if you have any questions or comments feel free to ask me here: Contact Us
---
Subscribe
Join the newsletter to get the latest updates.
---
---