Audio conference is the meeting of people via internet or telephony vis a vis in real time. In this article we are going to focus on audio conferencing on the internet as well as using screen share.
Screen sharing is sharing your computer screen or part of the screen with one or many people.
Audio conferencing and screen sharing can be done on the internet via use of software. There are many audio conferencing software available today,  many are paid software but some of them are free.
One of the free software for doing audio conference and screen share is DeadSimpleScreenSharing. We are choosing deadsimple because it does not require you to create an account does not have any ads and is free to use.
One thing to remember though. To share your screen and do audio conferencing you need to be on google chrome though your users can be on any one of Chrome, Firefox or Opera. DeadSimple also works with mobile devices.
to do screen sharing goto : http://deadsimplescreensharing.com and click on the Share your screen button. as shown in the image below: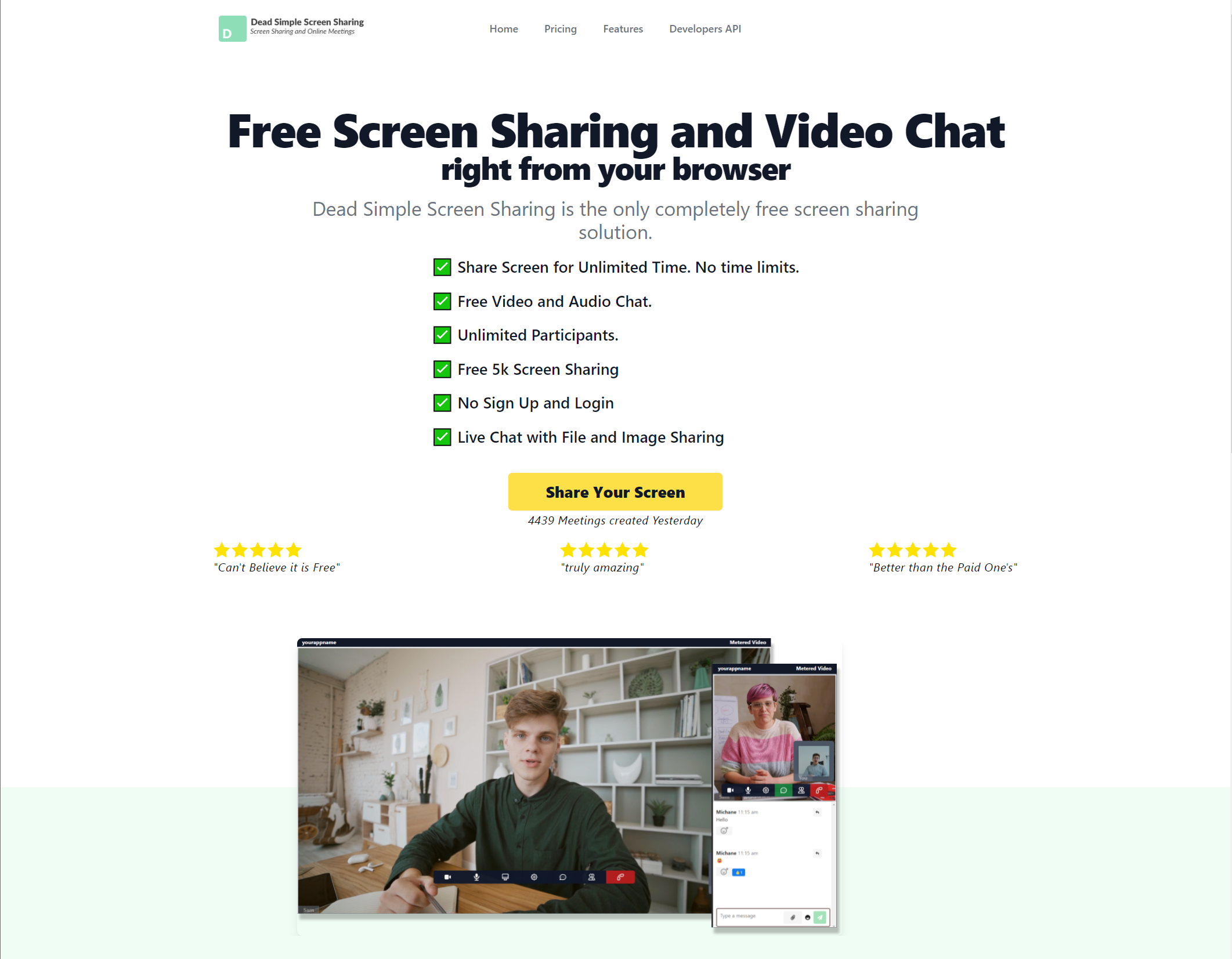 You can alternatively watch the video that is available on the site. Now a popup will come up like this :
Then click on Host a Meeting button. as shown in the figure. If you are facing any issues or want any help you can also click on the shaded yellow text at the bottom left-hand side of the screen.
Next, a text box will appear which will ask your name, write your name in it and click on the Host button: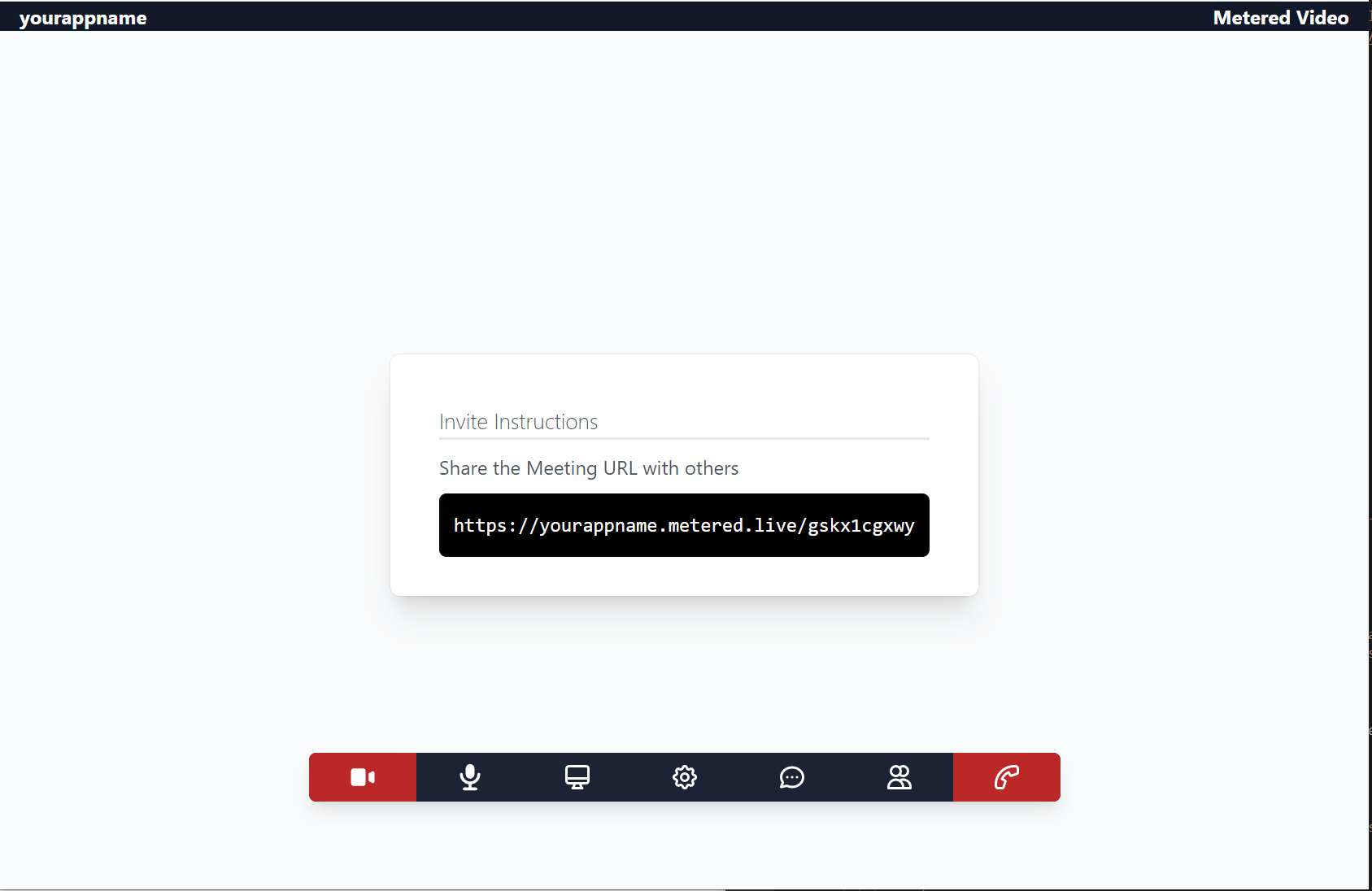 after this the page will change and another popup will appear where you can select whether you want to share your entire screen or just an application screen, if you want to share your entire screen select share button on the bottom right-hand corner or if you want to share an application screen select application window button on the top right-hand side, After selecting the Application window you will be shown the number of applications open in your device you can select the application which you want to share and then click on the share button.
After this the share your screen popup disappears and you are left with the chrome extension popup, there are two important things here
there is a meeting URL in a shaded box, share this url with anyone you wish to share your screen with. When they open the URL in their browser they will be able to see your screen. This works in mobile devices as well.
The audio conference is muted by default, if you wish to conduct audio conference click on the unmute button and audio conference will start.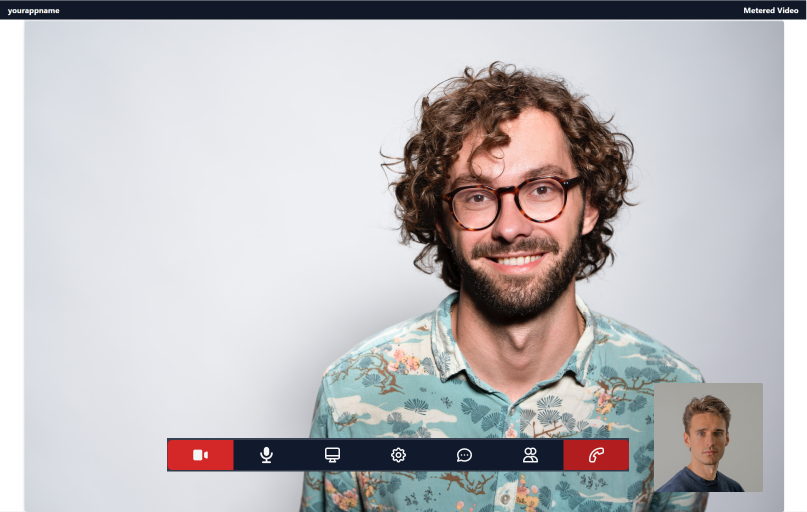 Again if you are facing any issues click on the bottom left hand corner button to chat with DeadSimpleScreenSharing executive to sort out the problem.
Clicking on the stop meeting button will stop the meeting alternatively closing the tab will also stop the meeting.
This article is written by Ali Asgher Lakkadshaw. He works at DeadSimpleScreenSharing.com
If you have any questions or concerns please feel free to leave them in the comments section below.
Thanks.
---
Subscribe
Join the newsletter to get the latest updates.
---
---