Using a Chromebook and wish to use Skype. We have got just the guide for you. Basically we will be using Skype for web, there are two ways to use Skype for web
Just go to the site : web.skype.com
Download a Chrome extension for Skype via the chrome App Store.
Both the solutions does the same thing Chrome extension for Skype just opens the page web.skype.com. All the features are not available in Skype for web basically only chat and audio calling are available in Skype for the web.
The layout is the same as normal Skype application with a list of people on the left and conversation tab on the right.
Skype for web does work a bit slow as compared to normal Skype plus you need to download plugins before you can start audio calling.
There is also an awesome new feature where you can invite guests that is someone who is not in your contacts list on Skype or not even on Skype.
You just get a link and you can send this link to anyone via chat or email and they can join the conversation on Skype similar to DeadSimpleScreenSharing.com
On the Skype chrome extension there is a share on Skype button as well where you can share any website to your Skype contacts easily.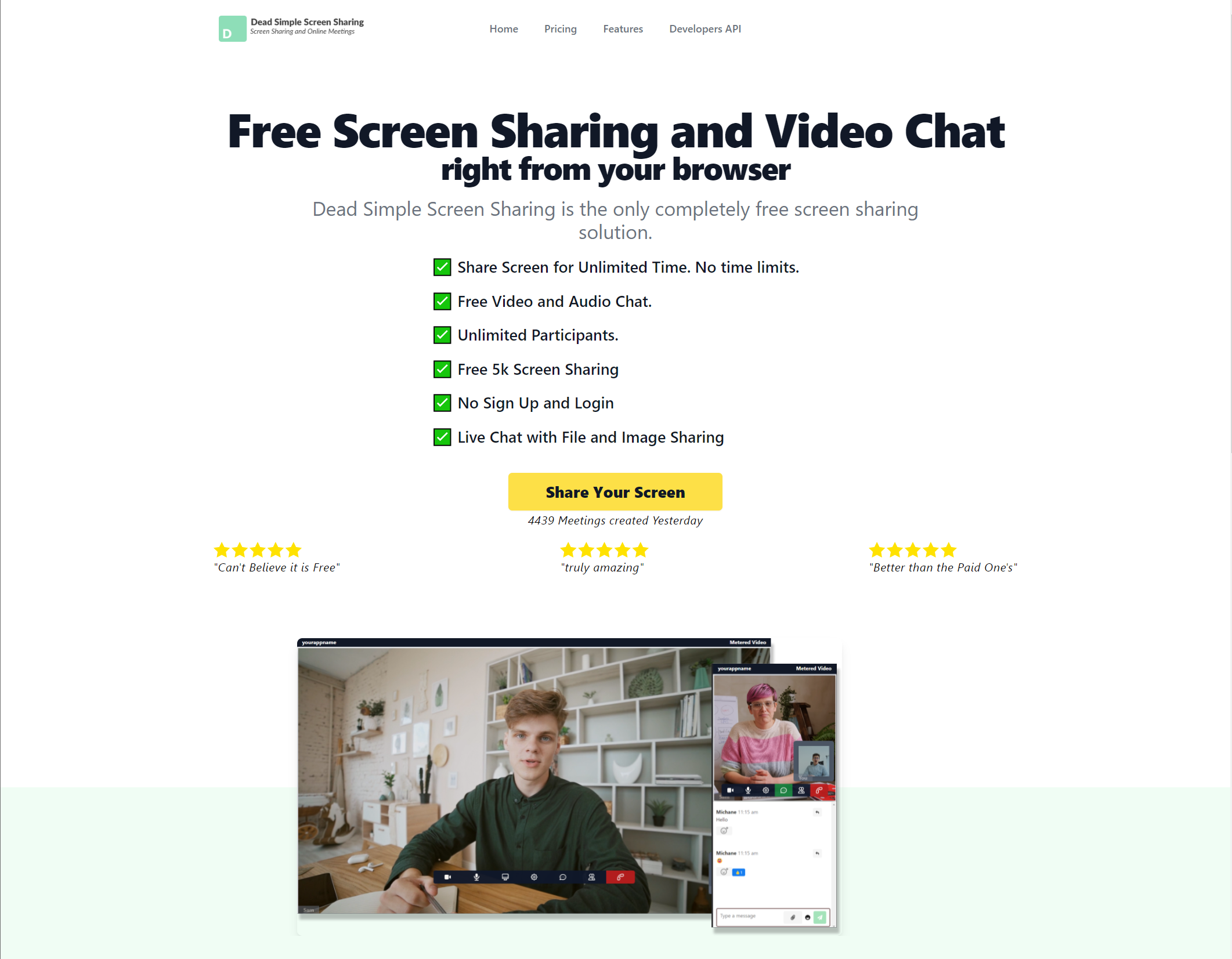 Another method of conversation for chrome-books:
If you want an alternative to Skype for web then you can also. consider Dead Simple Screen Sharing. It is a simple tool for doing screen sharing, audio and video calls and chat.
It works out of a chrome extension so it is best suited for Chrome books plus no signup/account creation is required and it is free to use application. With simple and easy to use UI and HD quality audio and screen share.
This article is written by Ali Asgher Lakkadshaw. Please let me know what you think in the comments section below
Thanks
---
Subscribe
Join the newsletter to get the latest updates.
---
---